Welcome to
NextGen Remodeling
Welcome to NextGen Remodeling
As a progressive company, our reputation is built on professional etiquette, quality of work, and ability to achieve perfection. With proven mastery and innovative technique, our dedicated team will focus on your project from start to finish. Whether you have a clear vision for your project or would like design assistance, you can trust that we will listen to your expectations and implement them on schedule and within budget.
We utilize a small team to ensure consistency and dependability. The team has a combined twenty years of experience. We specialize in reviving and updating kitchens and bathrooms, minor cosmetic repairs, and major home remodels. We are licensed general contractors and credentialed in-house designers. We guarantee a cohesive remodeling process that covers all construction aspects and operates with the highest attention to detail.
The finished outcome will be brilliant.
In-house Crew
We utilize a small team to ensure consistency and dependability. We enjoy working together to achieve outstanding results
Well-vetted Sub-contractors
In cases where we need to bring in  a sub-contractor, we only work with sub-contractors who are well-qualified, well-vetted & well-insured. We've been working with most of our  sub-contractors for many years
High Quality Construction Management
Owner, Taylor Foley, oversees every project NextGen Remodeling works on – no matter how large or small the project may be!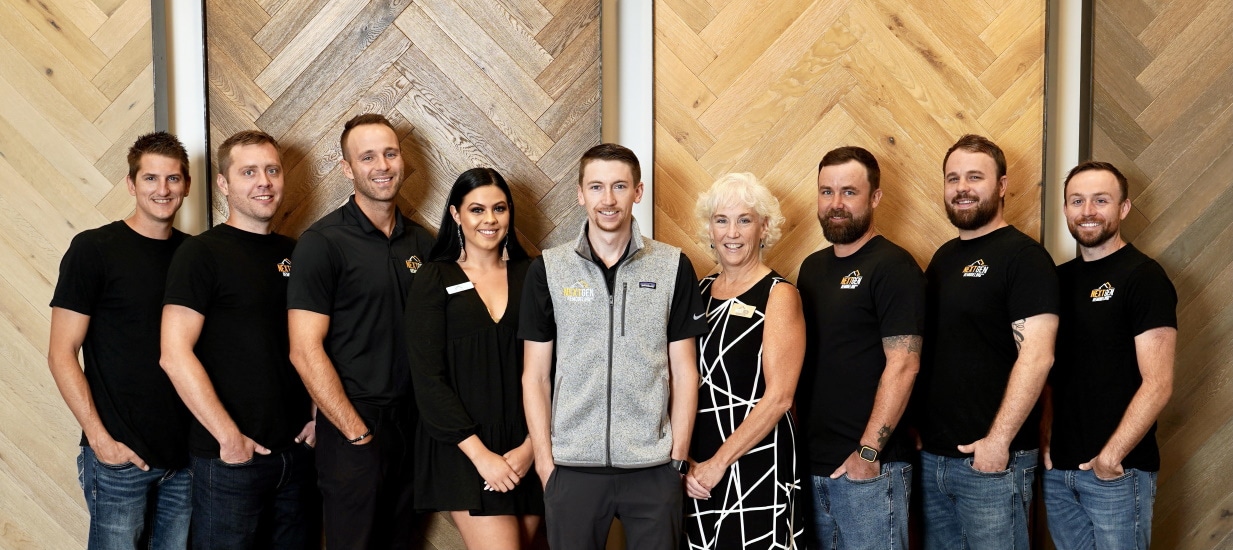 Years Combined Experience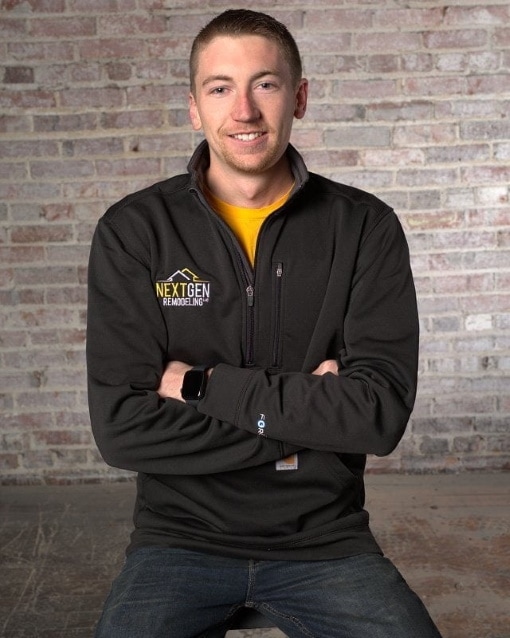 Taylor Foley, Owner
Taylor is a Kansas City native and a graduate of Shawnee Mission East High School. Taylor began his career as an apprentice for a major construction firm. Taylor took pride in his precision in painting, framing, and concrete. Work ethic and commitment to quality rewarded Taylor with expanded responsibility and strengthened his resume to include coordination of major projects. Taylor became foreman of his own crew working on projects independently within the larger organization. With each success, Taylor elevated himself among the elite in his field. Now, after ten years of experience, Taylor has proven mastery of his craft as well as strategic planning.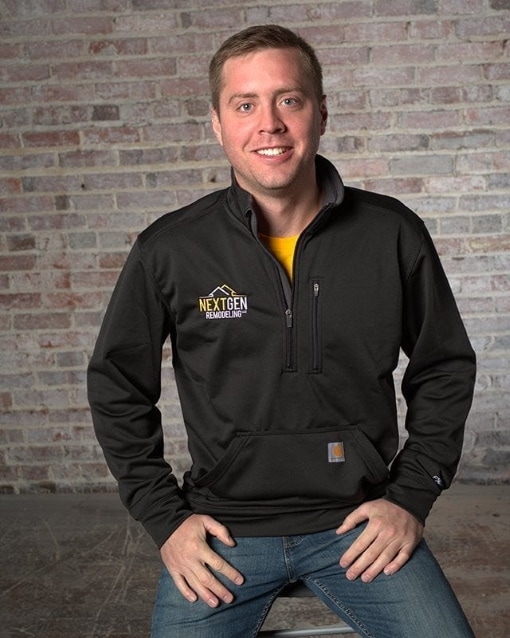 Curtis Calkins, Design Lead
Also a Kansas City native, Curtis is a graduate of Rockhurst High School and received an MA of Architecture from the University of Kansas. Curtis combined his Master's degree in architecture with practical application. Curtis worked in residential remodeling and lead design and building projects while attending university. After graduation, he enhanced his trade knowledge becoming a hands-on project manager for non-profit and for-profit companies. Curtis adds expertise in project management, design, and execution of projects. Curtis's broad experience presents a unique set of skills to clients.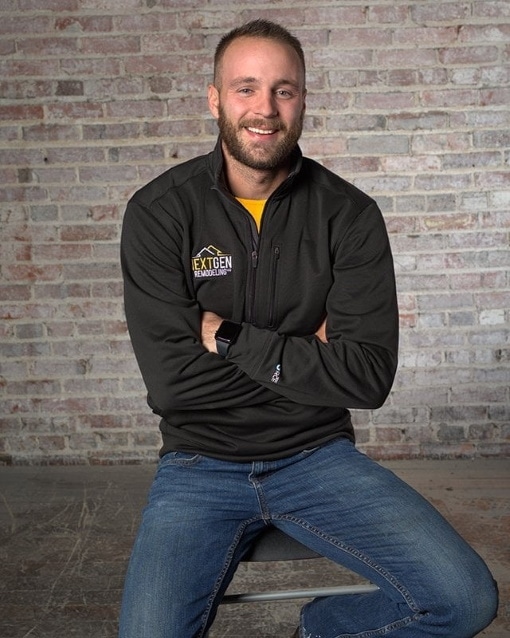 Alex Collingwood, Sales Consultant
Alex became acquainted with complete home renovation at a young age. Alex's father was a Civil Engineer that instilled a passion and dedication for the trade in his son. Alex is a graduate of Shawnee Mission East. Alex became a licensed real estate agent and partnered with his father. Together, they acquired and remodeled hundreds of properties, restoring and enhancing them for resale. Alex's background in sales, real estate management, and practical ability enriches the team with versatility and compliments our comprehensive approach to remodeling.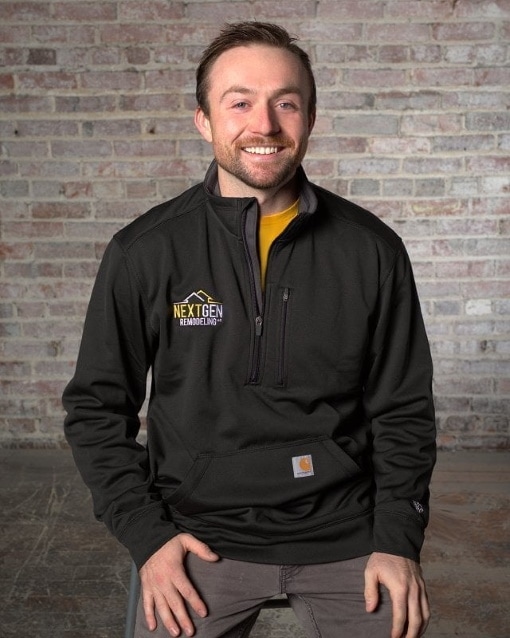 Austin Bain, Implementation Technician
Dedicated to excellence, Austin characterizes the next generation of skilled craftsmen. Austin has a degree in Communications which enables him to establish positive interactions with colleagues and clientele. His background in supply management supports the team's ability to have necessary equipment on site, eliminating production delays. Austin's skills complement the overall team.
"Recently we had a bathroom remodeled and Taylor Foley was responsible for the project from the beginning to the end. We had several special requests and he was very available to listen and to make happen what we wanted to achieve in our bathroom."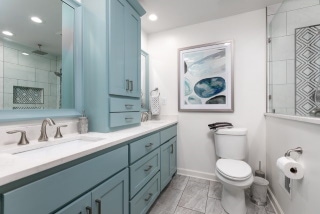 "Nextgen Remodeling worked with our plans and choice of materials and created more than we expected. Our new bathroom is beautiful.They were very professional, gave us a clear invoice, and fulfilled every promise. They cleaned up after every day, and their work was immaculate."